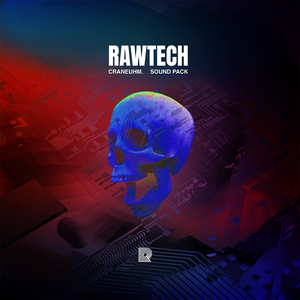 LA-based beatmaker Craneuhm presents RAWTECH, a versatile, expansive kit suitable for a torrent of uses. Explained in Craneuhm's own words, "I wanted to provide people with drums that could be applicable for certain styles without being limited to the constructs of a genre. For instance, a snare that could work in a trap context could also work well in a boombap context.
There are key elements for people to catch onto, things that will immediately register. These sounds are familiar but with a twist; each one presents a new flavor and an opportunity to give a unique texture to your production."


True to its name, RAWTECH's rich sound palette of distorted 808s, raw kicks, mean snares, and techy percussion provide a solid foundation for tracks meant to stand above the rest.