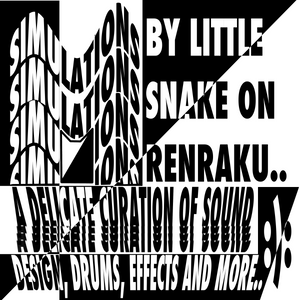 SIMULATIONS is a versatile collection of sound design, effects, drums, and more written by Little Snake.
It is designed to bridge the gap between idea and tangible sound. 80+ samples including signature sounds.
Heavily sound design focused, it adds any granular elements you need in your project without compromising the sound.
Heavy notes of Sci-Fi and glitch pair with textural organic feelings. A must have for for producers of on all spectrums of electronic music.

Do you see it yet?
 79 ONE SHOTS 10 LOOPS