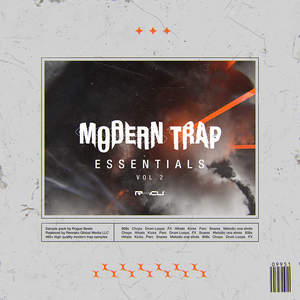 Featuring swagger-laden drums and melodic chops that are quick to get stuck in your head, MODERN TRAP ESSENTIALS VOLUME 2 collects a wonderful blend of the most sought after drums, 808s, chops, and loops that quickly and easily let producers from a wide variety of backgrounds get to work on making a hit.
Built from the ground up for genres like Trap, Hiphop, and NY Drill, MODERN TRAP ESSENTIALS VOLUME 2 is also no slouch when it comes to providing inspiration toward more experimental shades of beat driven music.
Whether you're trying to make a Halftime DNB track or a throwback dubstep track, the sounds provided fit right at home in any producer or beatmaker's sample library.